How Do 3D Printers Work?
The printer uses a laser to harden layers of liquid resin and form a 3D object. The entire process is computer-guided which makes it possible to reproduce small details accurately.
First, we take digital impressions using an intraoral scanner. The intraoral scanner is connected to CAD design software where we view and adjust designs.
Once the file is ready we import it to the Formlabs printer for printing. After printing we wash, dry, and prepare the appliance. We polish and finish it as needed and deliver it to you at the dental chair.
Aside from fabricating oral appliances, the Formlabs system also allows us to store your impressions and access them anytime you require them.
We're proud to be able to offer 3D printing here at Wildwood Family & Cosmetic Dentistry.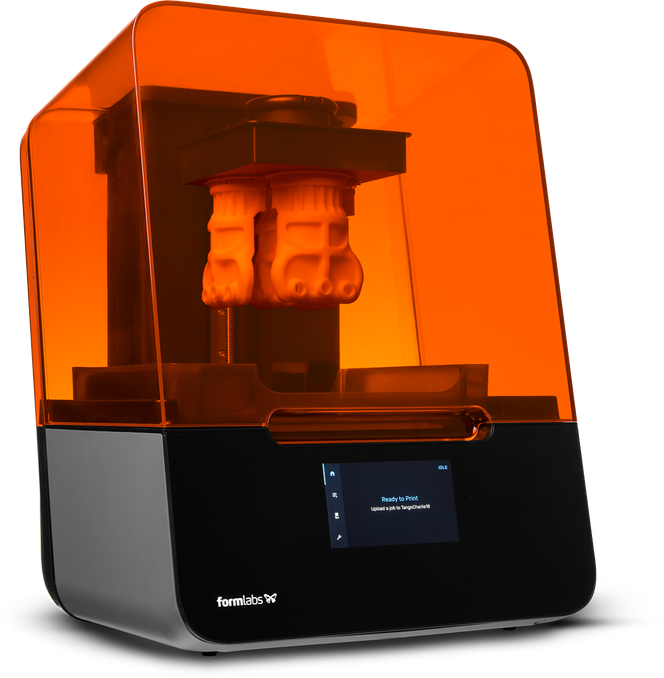 Uses of Formlabs 3D Printer at the Dental Office
Orthodontic models. We use 3D printing technology to fabricate orthodontic appliances. It eliminates the need for messy and uncomfortable impressions that, more often than not, take a long time to make and require retakes. We get to take high-resolution images of your teeth and use them to print accurate devices.
Dentures. Dentures usually take time to fabricate which means you may have to go without teeth while waiting for your appliance. With the help of Formlabs 3D printing technology, we can produce the design for your denture right away and then adjust and print it. The entire process takes less than a day to complete.
Night guards and splints. The traditional method of producing night guards and splints can be tedious. But these custom devices are beneficial in protecting the mouth against potential damage caused by grinding and clenching. You can have your device ready while you wait due to the 3D printers at the dental office.
Benefits of 3D Printing in Dentistry
3D printing in dentistry used to be available only in dental laboratories. It's now widely used in dental offices, and here are a few of its benefits:
Increases patient comfort. Using 3D printing technology makes fabricating dental appliances faster and more convenient for patients. Since results are highly accurate, we also reduce potential discomfort or issues once you're already using your devices.
Saves time. You won't have to make multiple appointments to the dental office for your night guards, splints, or dentures. The process is simplified and results are better. We eliminate the dental lab step and produce the dental appliance you need right here at the dental office. You get to witness the process.
Reduces dental costs. Fewer dental visits will cost you less. And you no longer have to miss school or work again to complete your dental procedure. You can get your impressions and fittings done in a single visit.
Learn more about the benefits of using 3D printing technology for your dental treatments. Contact us today at (419) 536-9196 to book your visit. See how this device can improve your dental care experience.